Garage Door Openers
Back To Our Services
The garage door opener is a beloved part of the home, yet we often don't even realize is there. If it is running fine like it should, we don't notice it. We simply know that when we press the button, the door opens or closes. It's only until we're forced to get out of the car to open the door manually that we realize that these machines also require some maintenance and will breakdown due to wear and tear or direct damage resulting from impact or electrical damage due to lightning storms.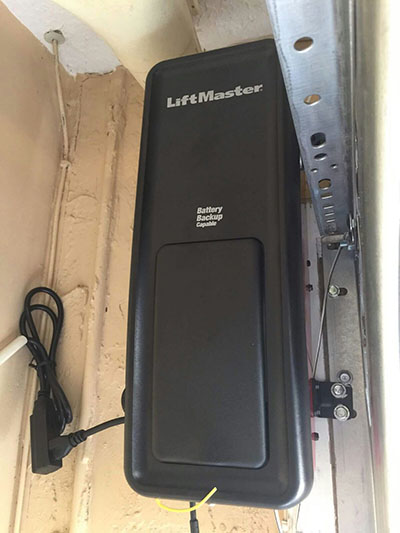 The Best of Automation
Ever since the beginning of the electronic age, we've been obsessed with automation. It shows in the consumer products that are found in our living rooms. It's also ubiquitous in our garages. By a mere press of a button on the remote that's clipped onto your car's sun visor, you'll be able to command your garage to welcome you. It's quick and easy and the best thing is you can do it every day- or so until the motor stops running or the chain breaks or the gears stop turning. Aside from these possible mechanical glitches, problems may also arise in the electronic components of the unit.
Getting Expert Repair
No matter the brand, even the best garage door opener will still require the occasional maintenance or outright opener repair to function perfectly well. That's what we're trained to handle. With our extensive experience and training at Garage Door Repair DeSoto you can be rest easy that any problem will be solved. If the entire unit is beyond saving - we will replace it entirely on the spot with the unit of your choice.